The German Wadi Association has identified 15 villages in the Kurdistan Region free of violence against women: 5 are within the city boundaries of Hewler, and 10 within the boundaries of Raperin and Germiyan.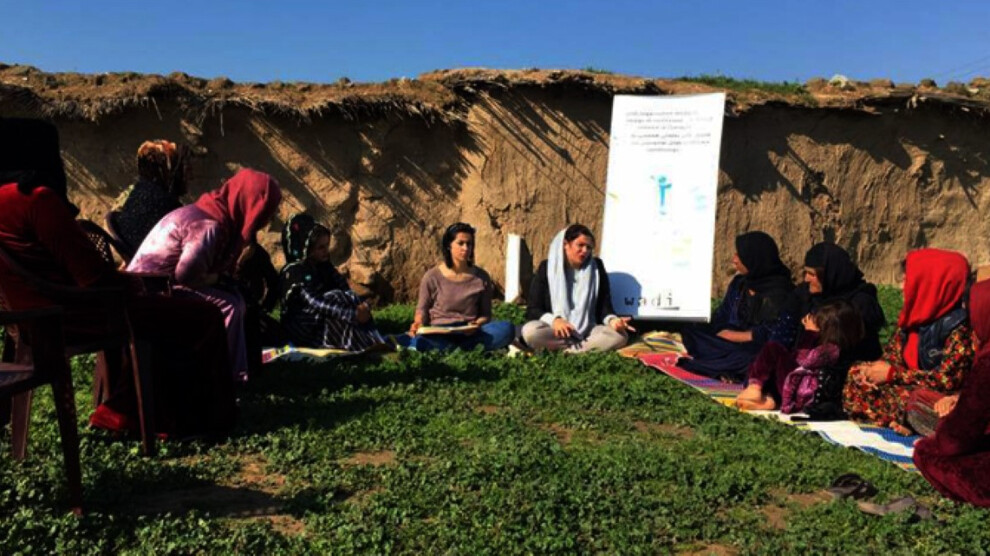 The German Wadi Association visited many villages in the Kurdistan Region to raise public awareness about violence against women. After researching these villages, Wadi found villages with very low or no violence against women. The organization's research showed that there was no violence against women in 15 villages in the Kurdistan Region.
The German Wadi Association is a German charity that helps people in times of economic crisis. It has been working in the Kurdistan Region since 1993. It has three main teams working in Hewler, Ranya and Germiyan. A team works in refugee camps in Duhok. However, there is no team of this organization in Sulaymaniyah, Halabja and their villages. According to the organization officials, the reason for this is the lack of financial means.
Rojnews news agency said that the organization visited 498 villages and 95 schools under Hewler, Raperin and Germiyan within the scope of the "No Violence in the Village" project from November 2018 to March this year. Surveys were carried out in the villages as well as seminars and trainings. The survey revealed that there was no violence in 15 villages. Of these, 5 villages are located on the border of Hewler, 5 in Germiyan, and 5 in Raperin.
The names of villages free of violence in Hewler are as follows; Serebutî Biçuk, Serebutî Gewre, Baxçey Gewre, Mam Çoxan and Mutkey Şehab. Villages of Germiyan are as follows: Gakul, Germke Reş, Seyîd Xelîl, Derwêş, Seyid Çejnî and Şawazî. The villages in Raperîn are as follows: Girtik, Xendeke, Kewbîn, Bêstane and Niwawe.